Gavin and I finally booked our honeymoon to Costa Rica, thanks to an amazing deal we found through TravelZoo. We're going in early December and are both really excited.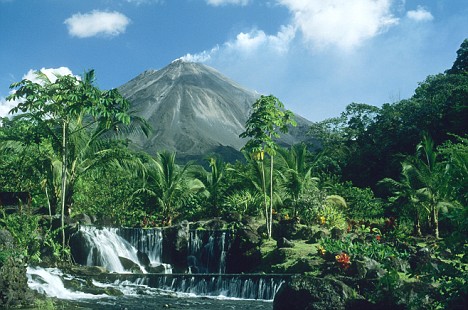 I've already mapped out some of the itinerary, based on the parts we already know- like what city we're flying into, where we're staying, etc.
Gavin and I are going to be there for a week and a half and have decided to split the time into part adventure and part relaxation. Surfing is definitely on the list, as is a canopy tour (apparently that is what you call zip-lining through the top of a rainforest), which was included in the package.
We'll have a rental car while we're down there and it takes only about five hours to drive across the country. Since we'll be staying on the west coast for the first five days of the trip, we may head south (or east) for the other half of it. We still need to decide where to stay for the second part. Gavin's been looking at some bed & breakfast and the ones he's shown me so far are really gorgeous.