On Sunday, I woke up with the worst throat ever. It was so bad that I didn't talk for atleast half the day. For those of you who are wondering how I survived, don't worry. I was still able to jabber on- only this time through SMS.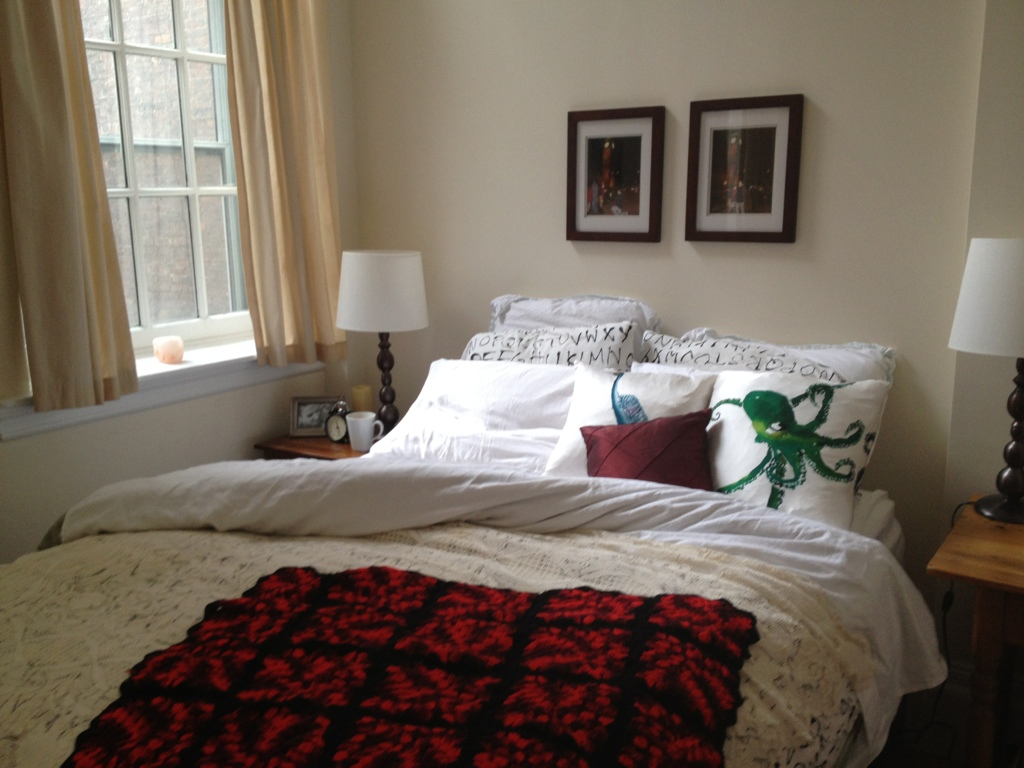 I stayed in bed for most of the day. Gavin brought me tea and food. In addition to sleeping a lot, I also checked out some more articles on apartment organization on Apartment Therapy and spent some time on Pinterest.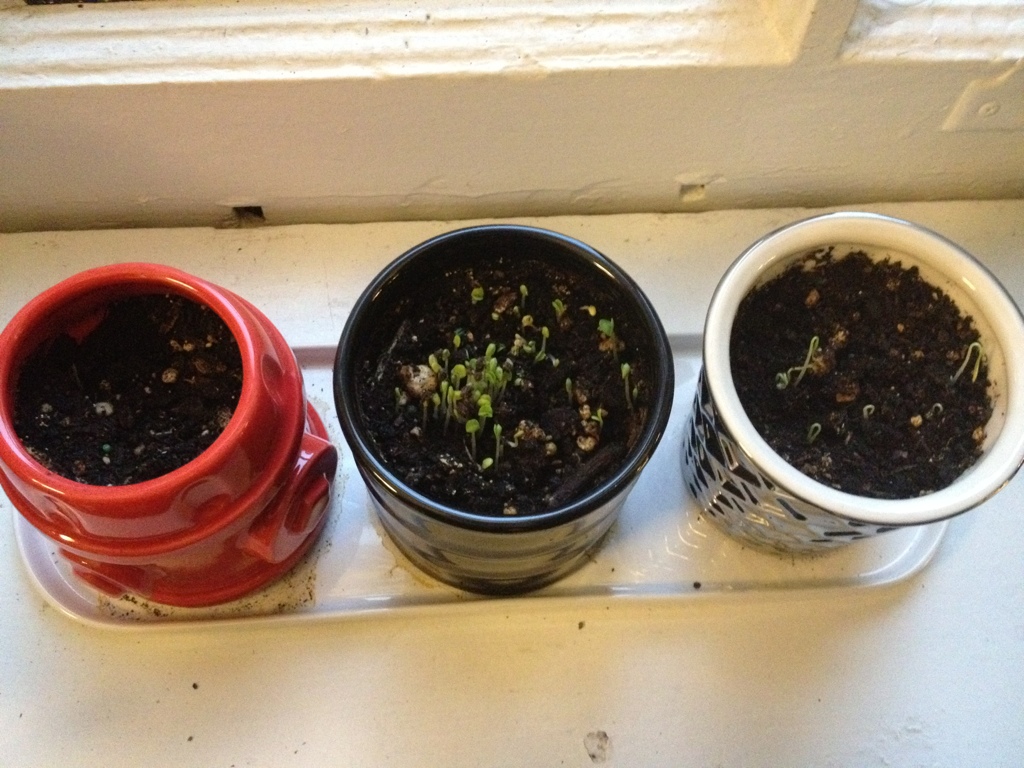 Some very exciting news for today: my plants are growing! The herban garden I planted last week has finally started to show. I can't wait until it is large enough to start using the cilantro, basil and chives in recipes.
By the end of the day, I had recovered enough to do some things around the house. Nothing too crazy though. I just reorganized our medicine cabinet. (Inspiration article here and how-to here.) I don't know why I've been reorganizing so many things lately. I'm definitely on a roll, though.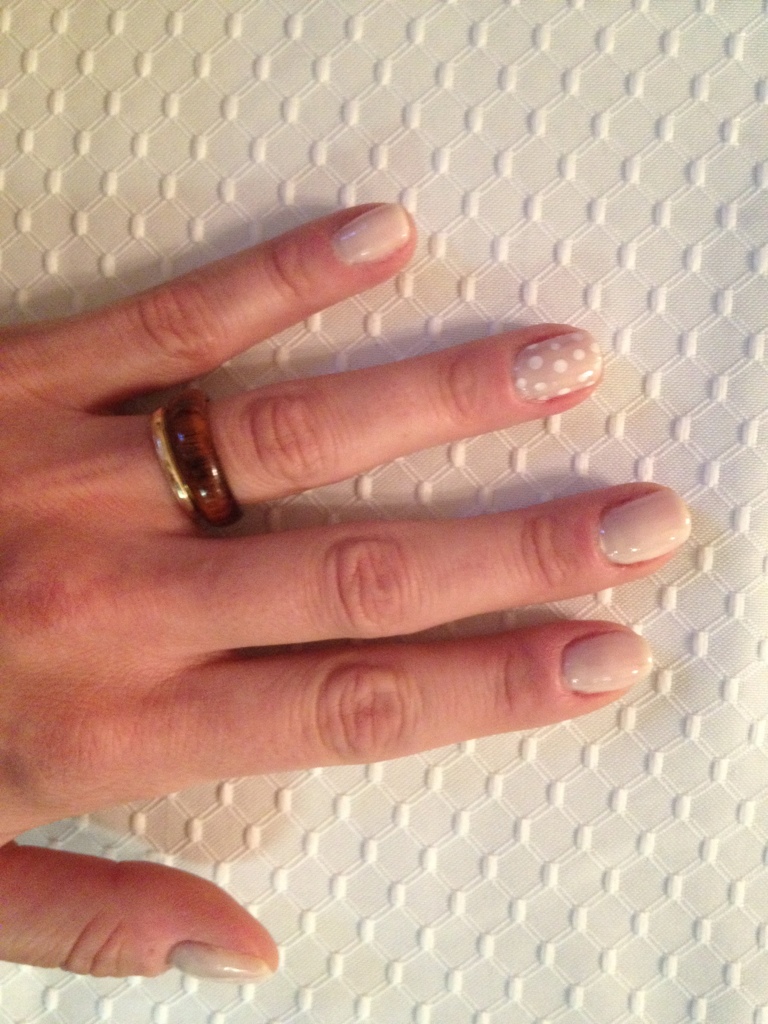 Gavin and I watched the Golden Globe awards. I painted my nails to match Anne Hathaway's manicure. It was a last minute call but I'm really happy with the polka dots.