Gavin and I had breakfast (our second fancy Marriott breakfast buffet.)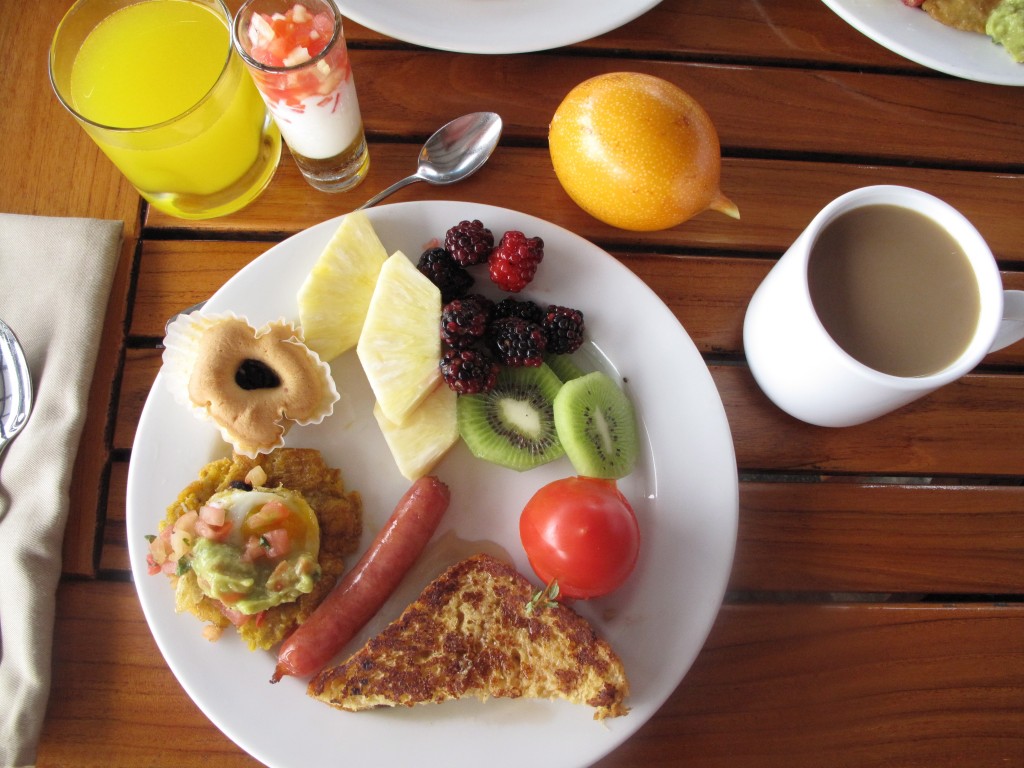 Then, we began our drive to Quepos and our last destination- Villa Malinche.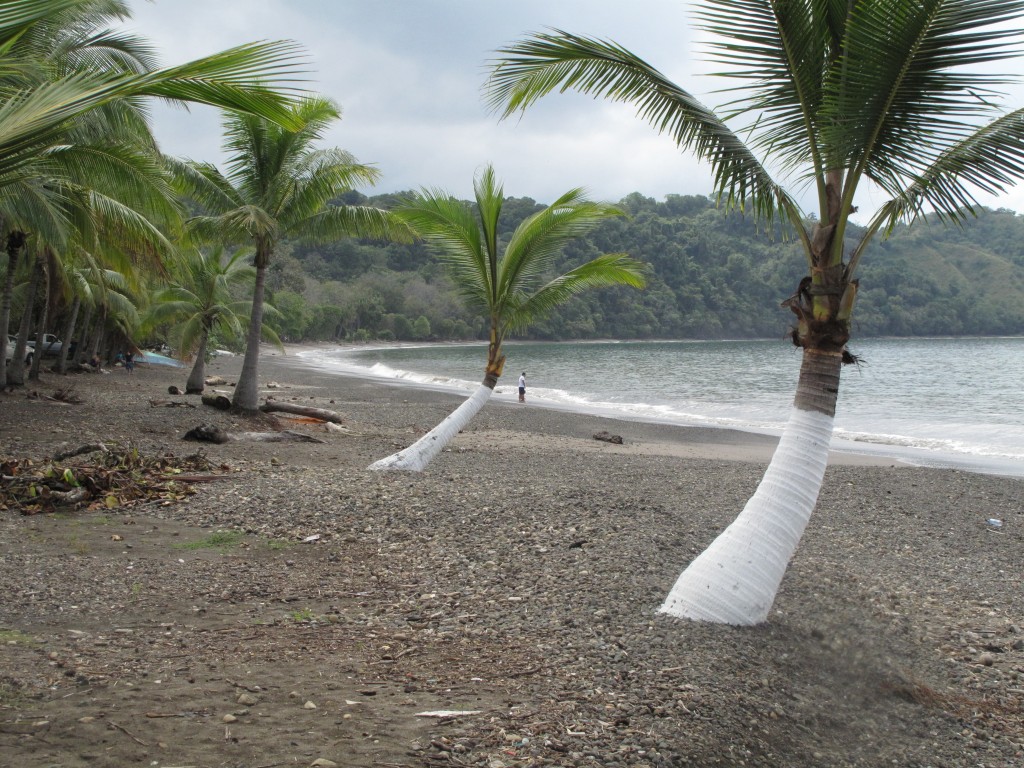 Gavin and I stopped along the way to explore and take some photos- of course.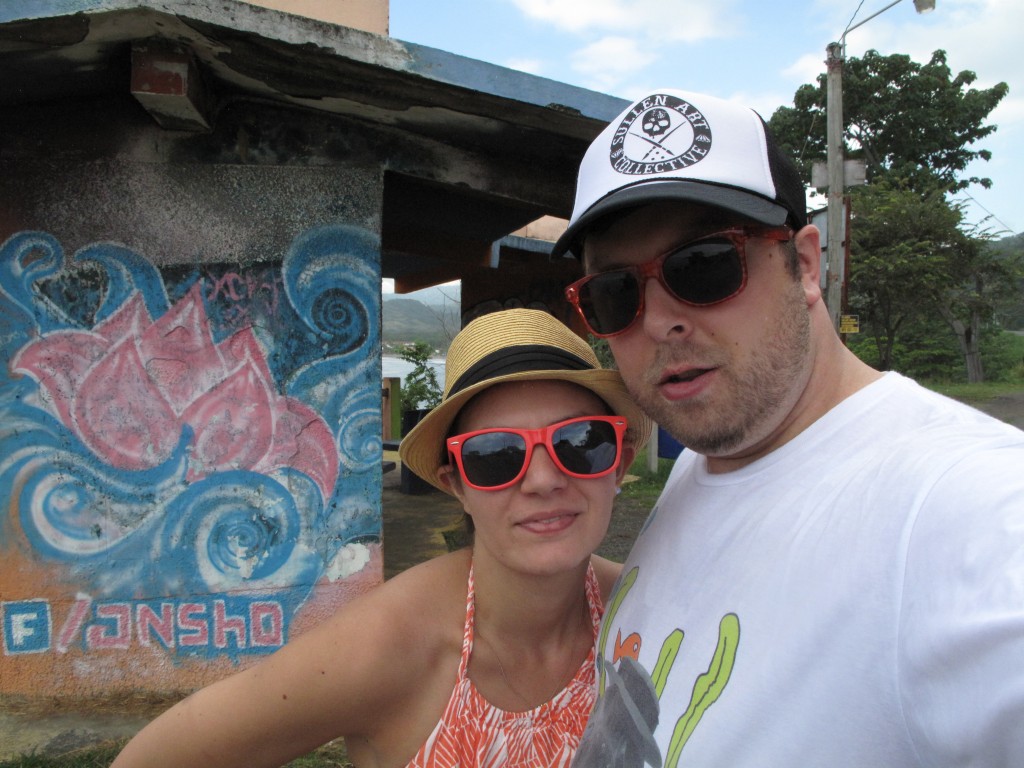 So, yeah. It was kind of amazing. We were both really excited about staying here.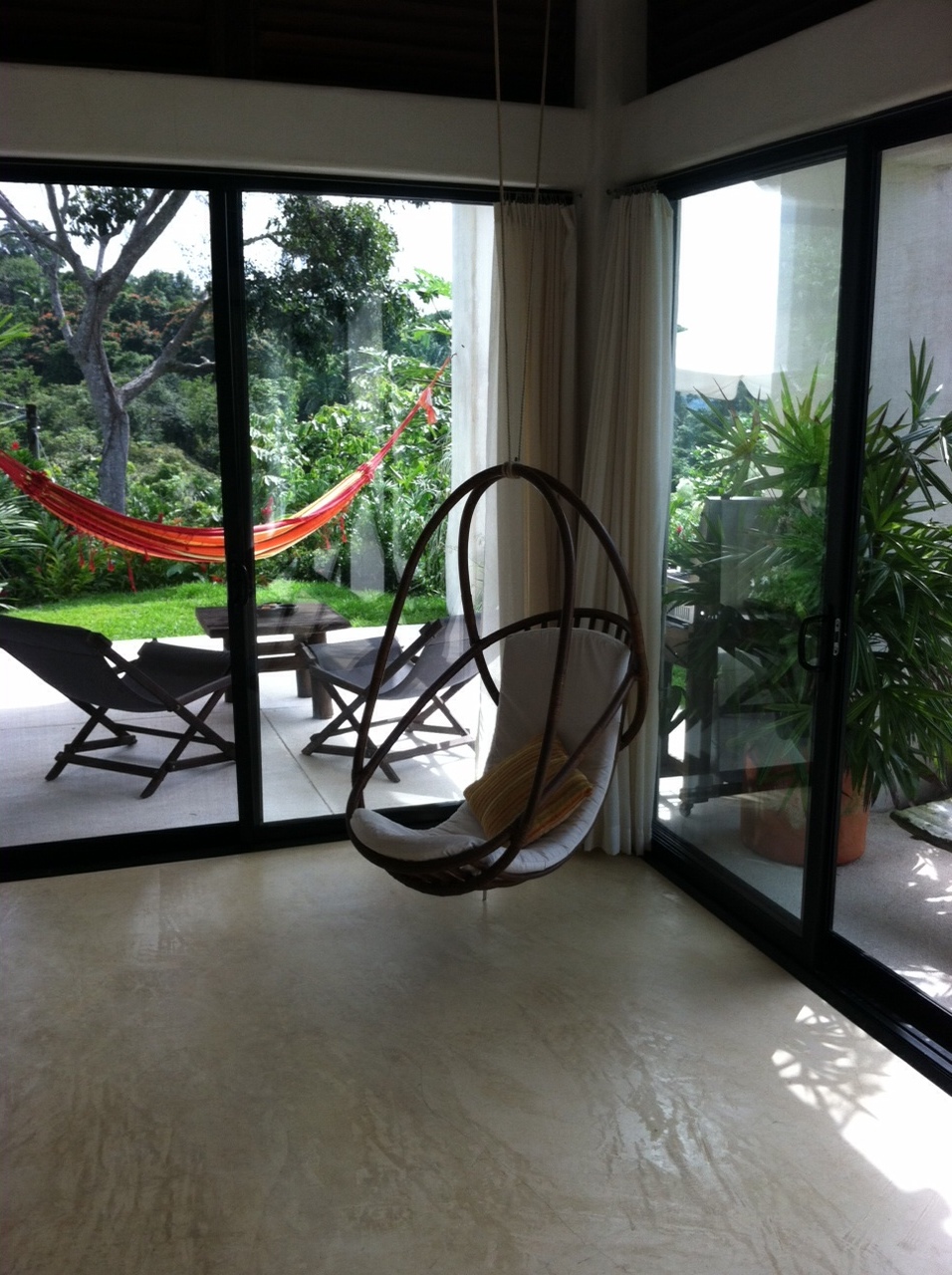 The road to this place was unreal. We thought the drive to La Fortuna in the fog and pitch dark was bad. This steep windy road alongside steep cliffs gave it a run for its money.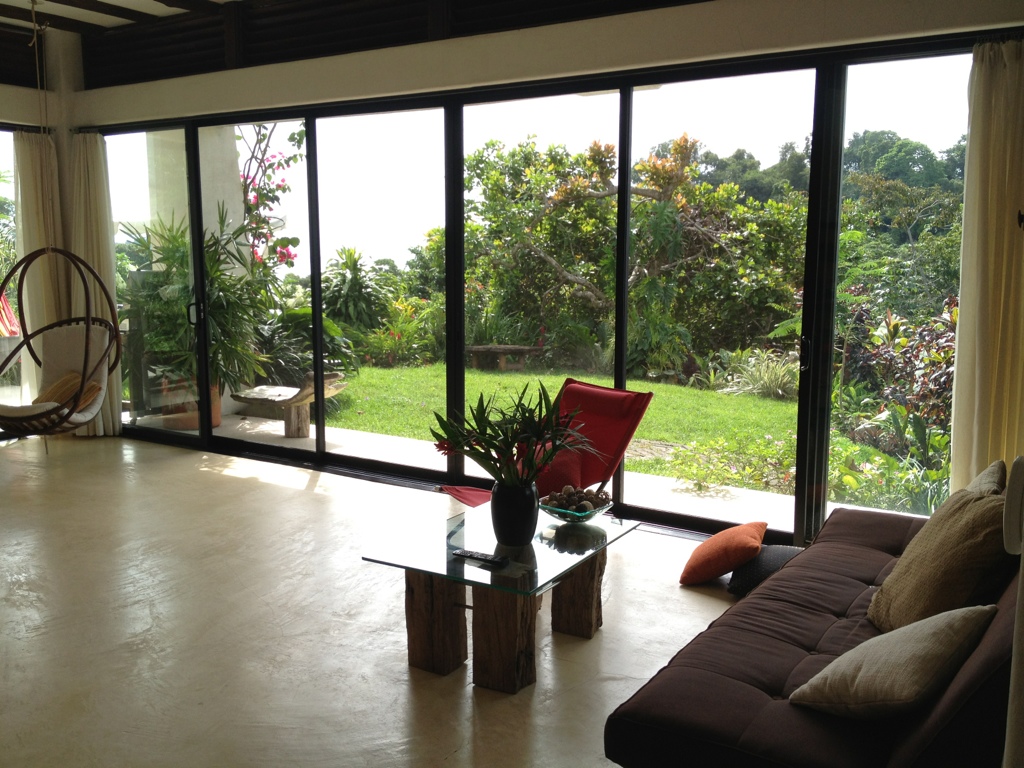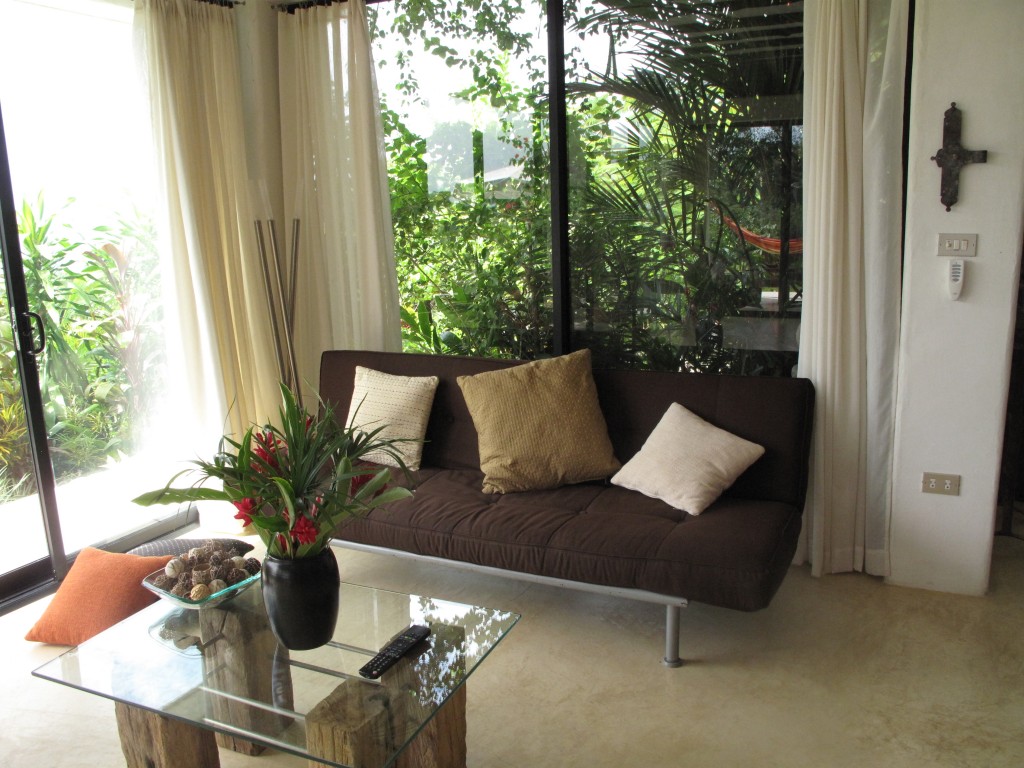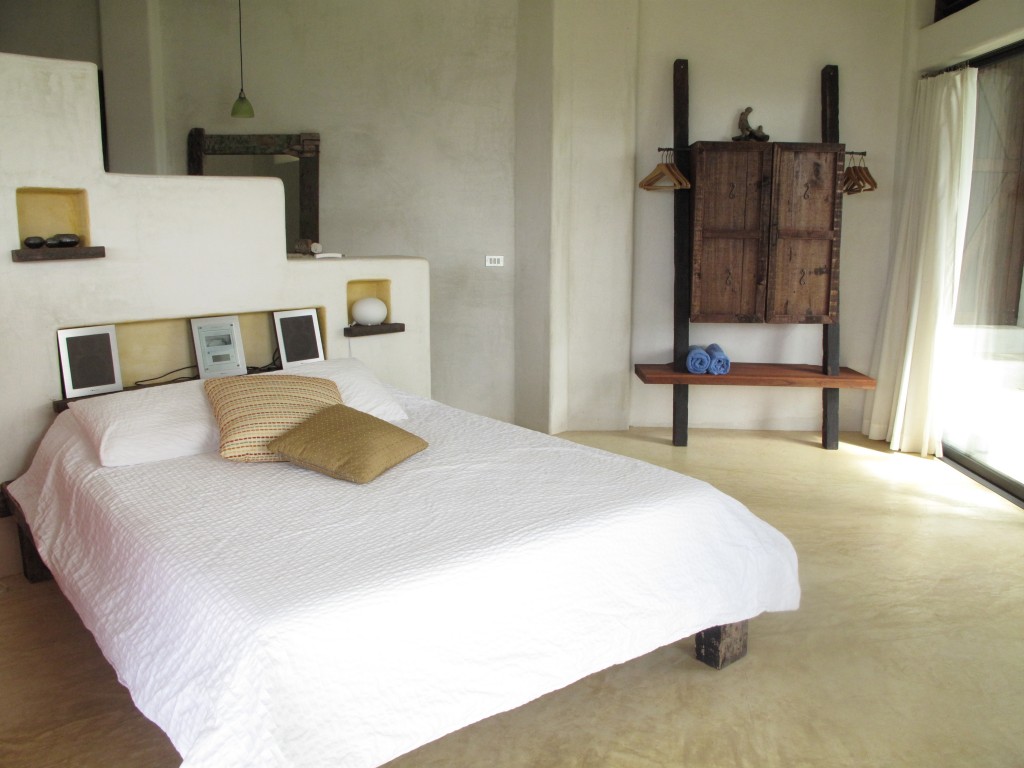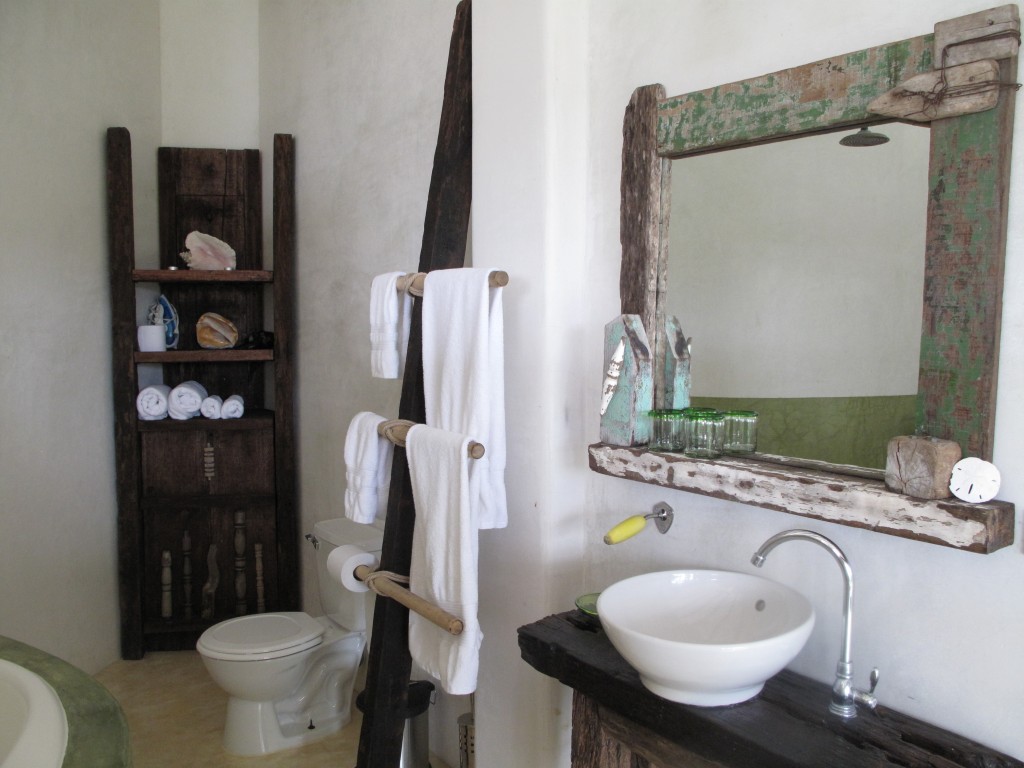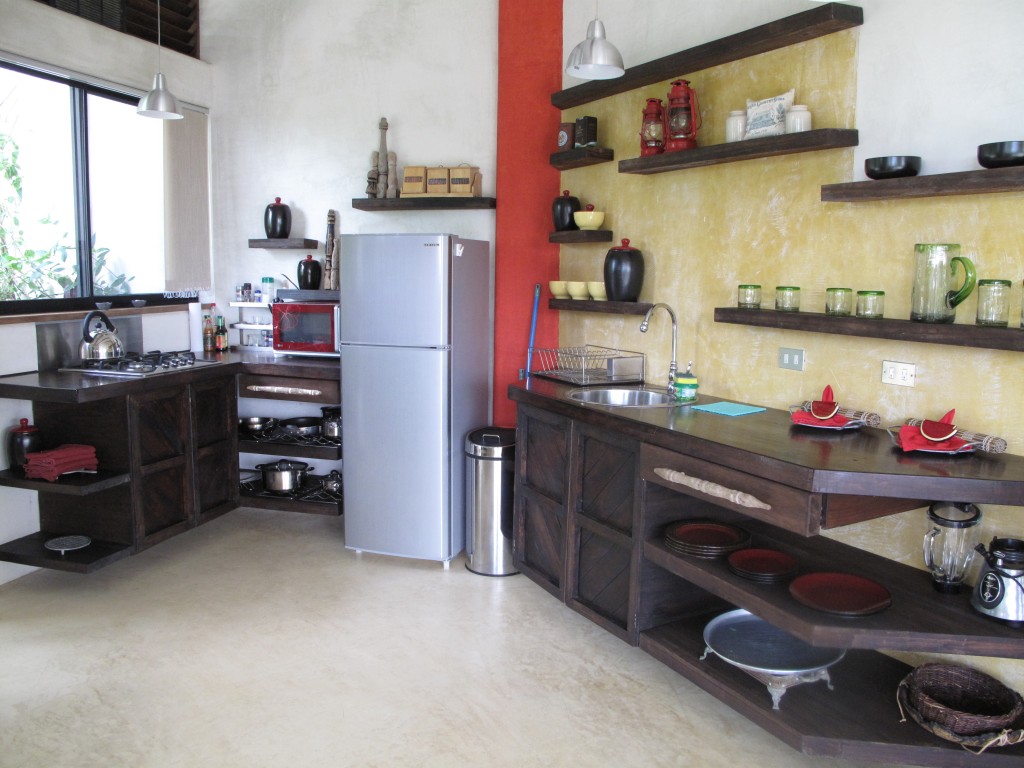 Gavin and I had a few things in the kitchen already from a brief stop at the grocery store on the way to Villa Malinche- water, beer, pan de dulce (sweet bread), pineapple juice and that liquid yogurt drink that's served at breakfast. The essentials, of course.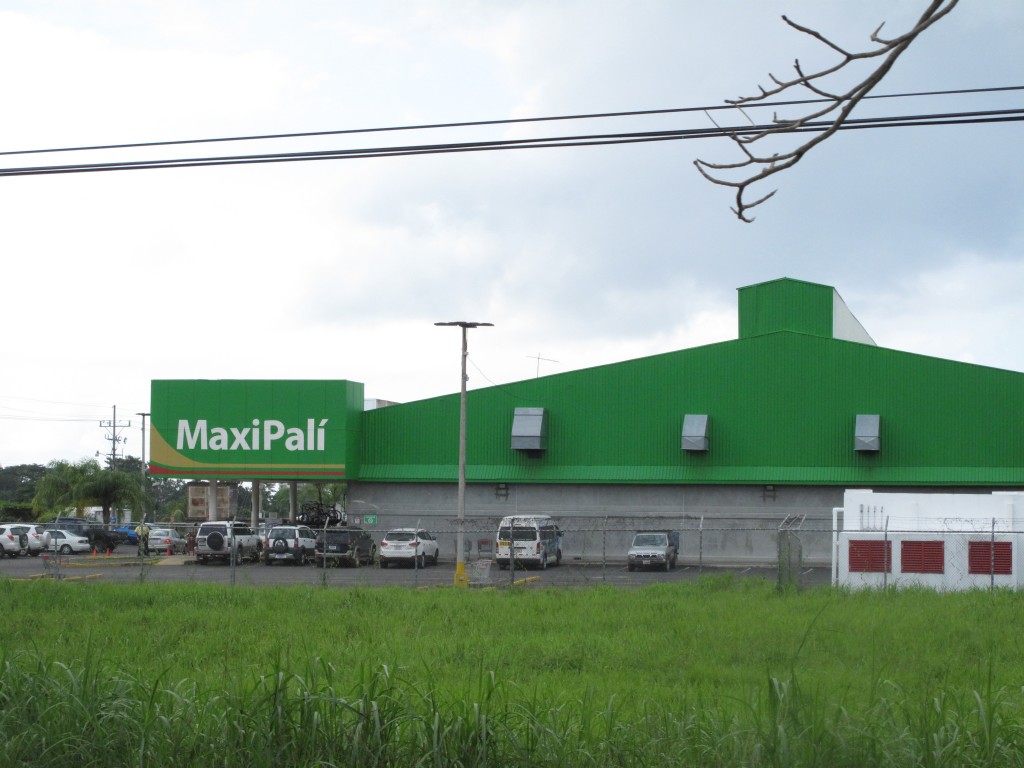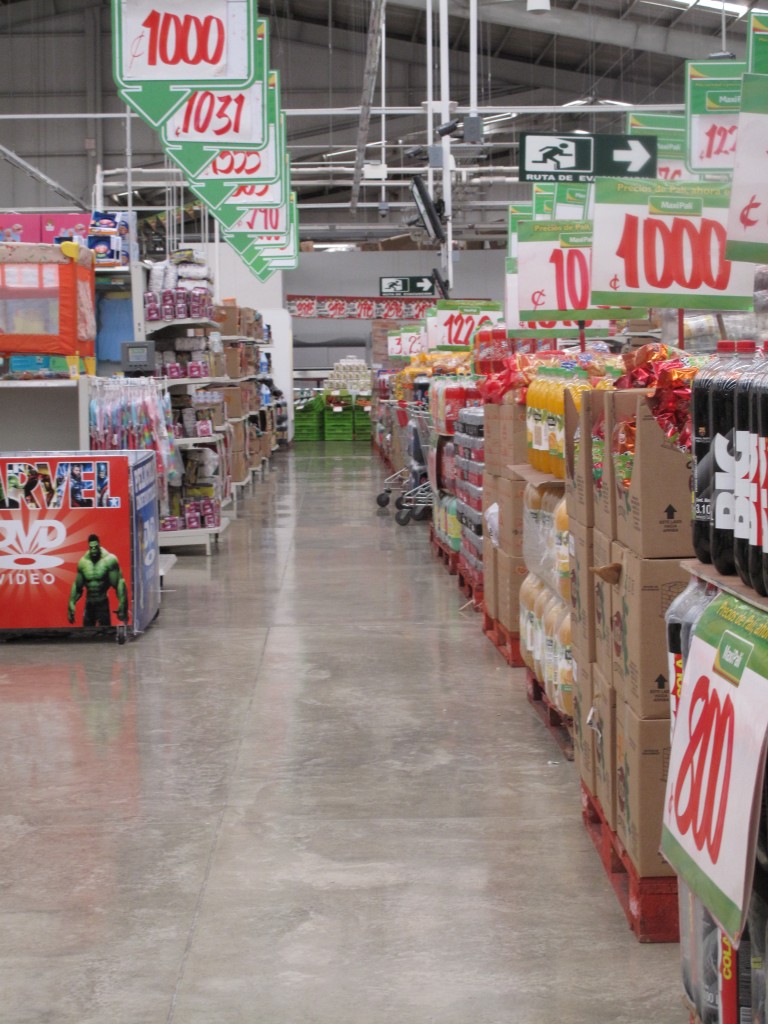 We walked down the path in the backyard to the hanging platform by the river. It was really nice but a long walk and my leg wasn't 100% yet from
the white-water incident.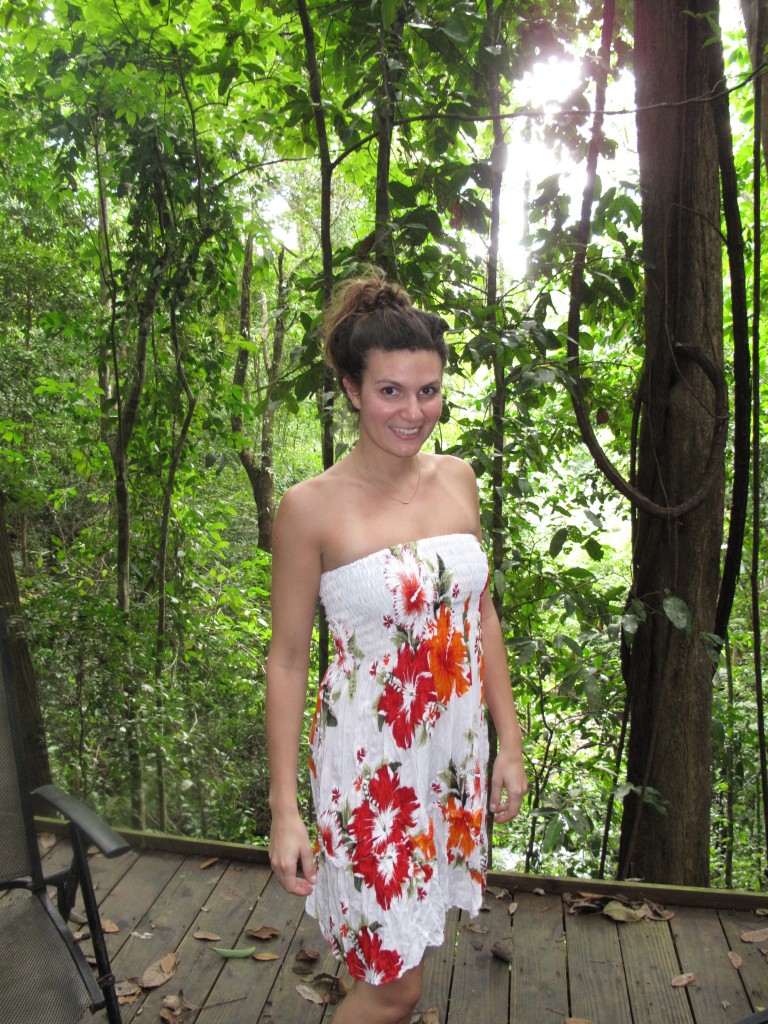 Later on, Gavin and I went down to the pool for awhile. Soon it was time to eat. Gavin drive us down the long hill to the town of Quepos. I requested a pit stop at the farmer's market on the side of the road (duh.) We got more sweet breads- one with cheese and the other made with yuca. We also bought a pineapple.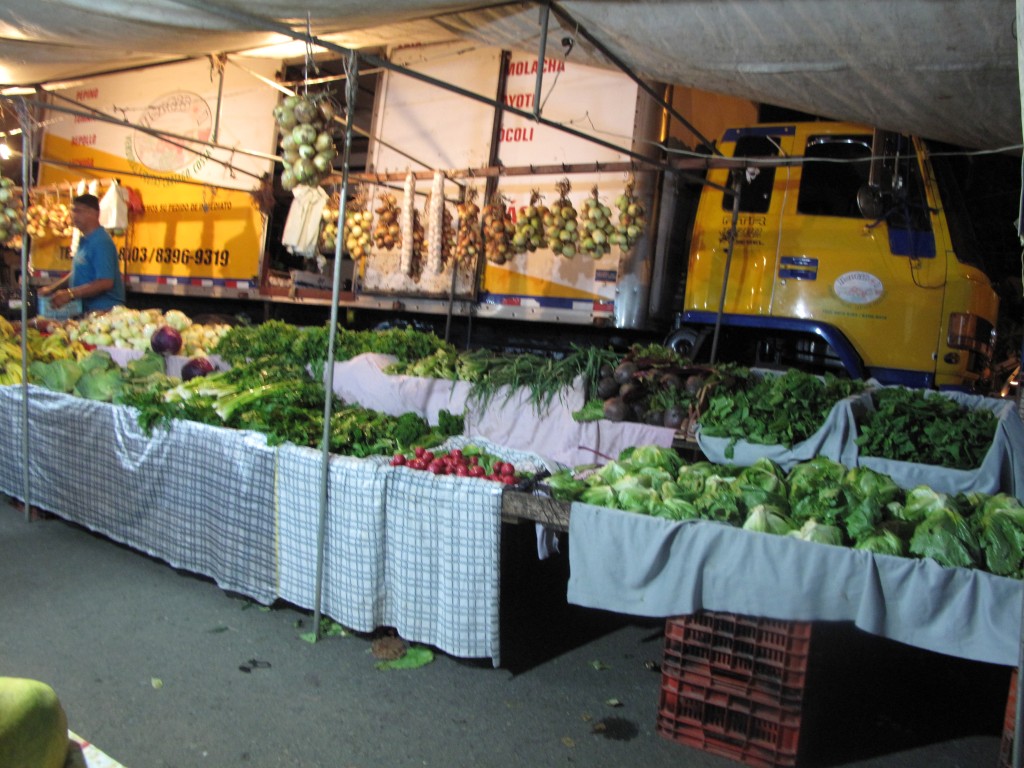 Dinner was at a place overlooking the water, called Comida Típica. Gavin ordered arros con pollo and I got fish filet (pescada?) When we got back to the villa, Gavin and I made tropical drinks using coconut milk, pineapple juice and coconut rum. Muy delicioso!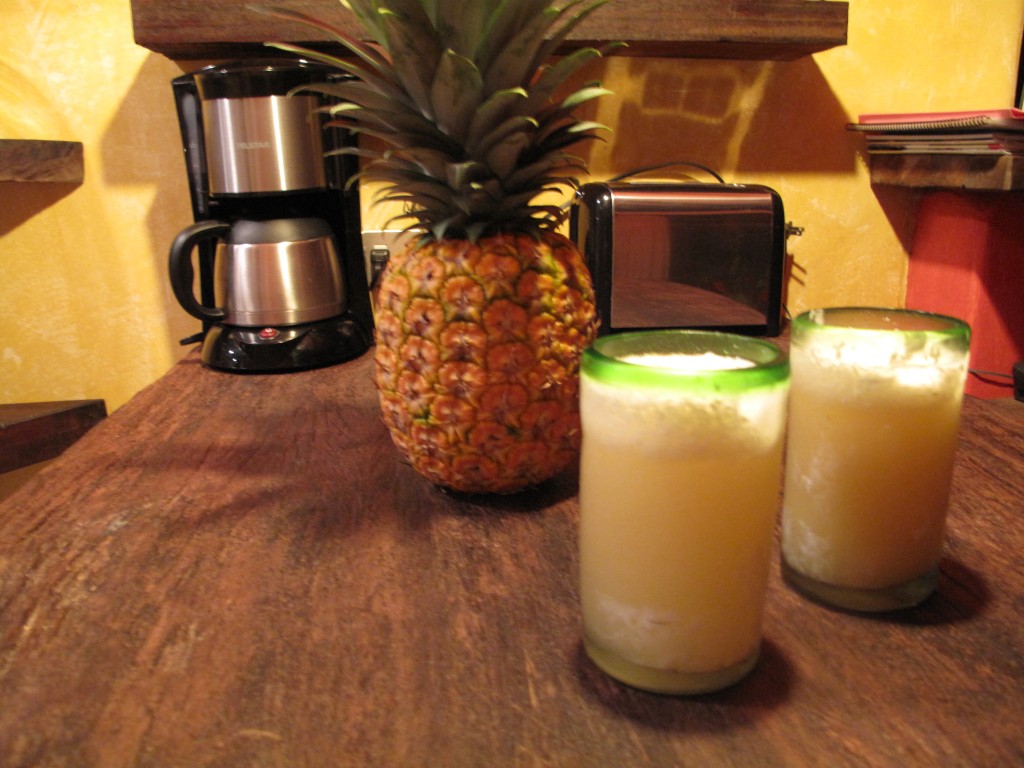 After we got back, we went back into the pool. We shot a lot of photos by the pool and had fun swimming around, just the two of us.