Gavin and I have finally made the move back to our favorite borough. We chose a new neighborhood this time; the beautiful Park Slope.
Moving day was pretty epic, in an "over twelve hours of work" kind of way.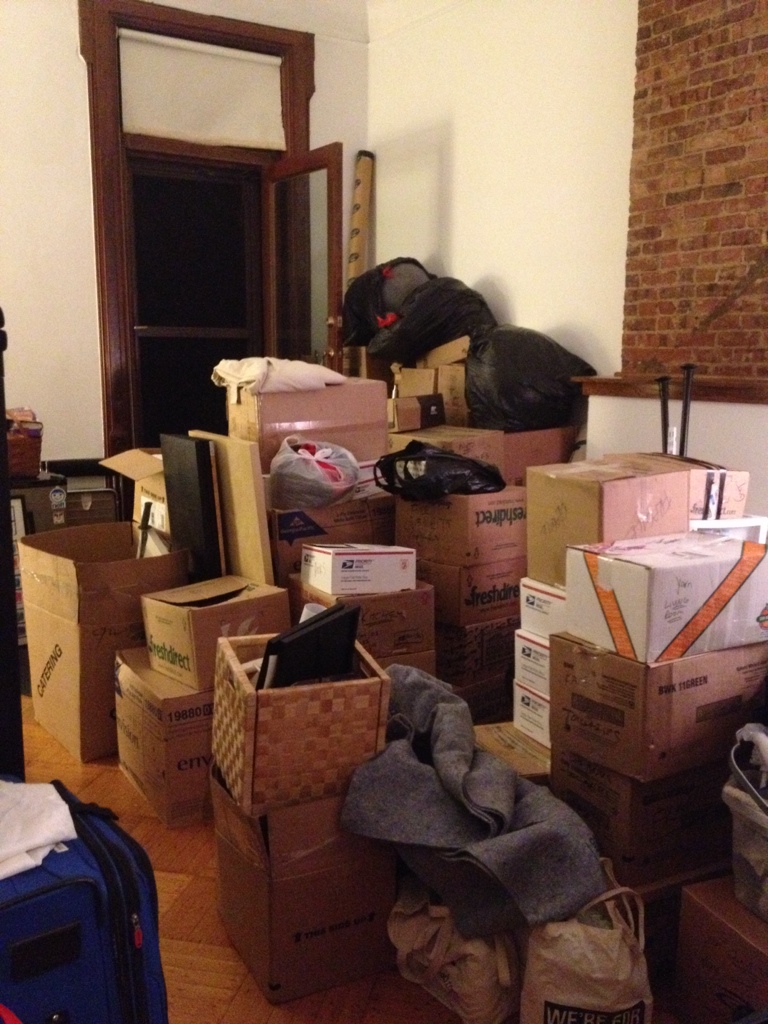 At the end of the day we were happy in our new home and surrounded by tons of boxes.