Everyone hung out in the living room while Kris and Amy worked "from home" on their laptops. Everyone in the room had some type of electronic device so it kind of looked like a LAN party- without the LAN. (Only Kris will get this reference.)
At some point, Dad got us all upstairs to put the bunk beds together. It was an ambitious undertaking. But we did it.
I got inspired and started cleaning off all the surfaces I could get ahold of.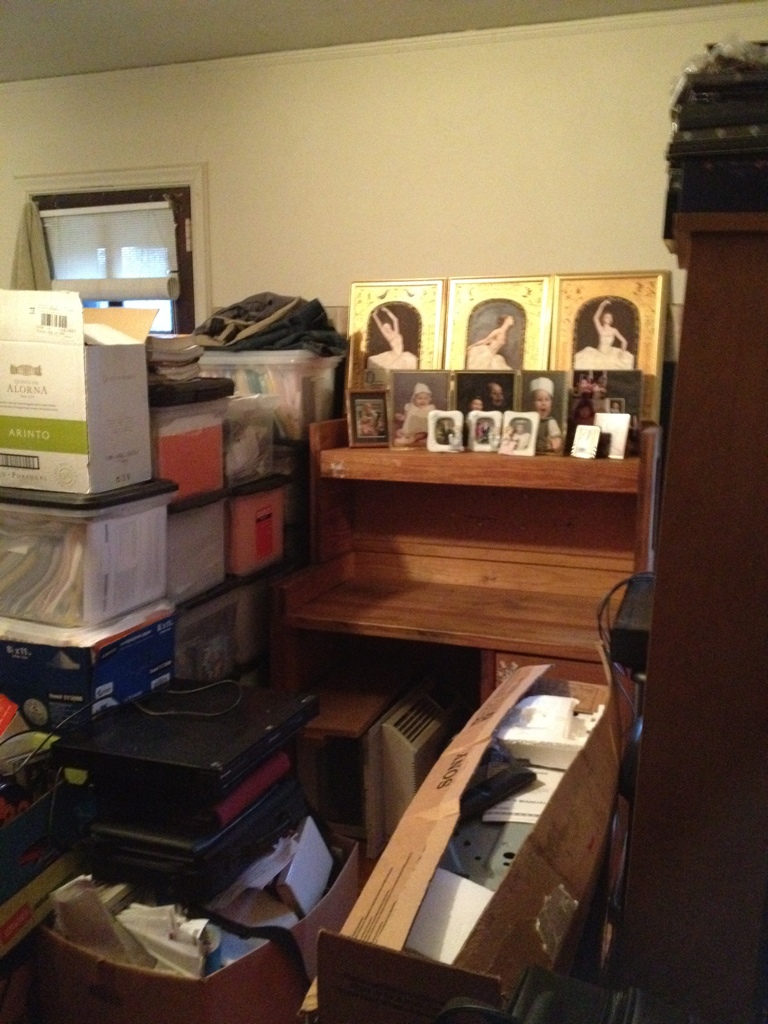 Since it was snowing and Amy had no boots with her, she got a little crafty and made herself some plastic shoes. I went home in my pajama pants. (We is classy.)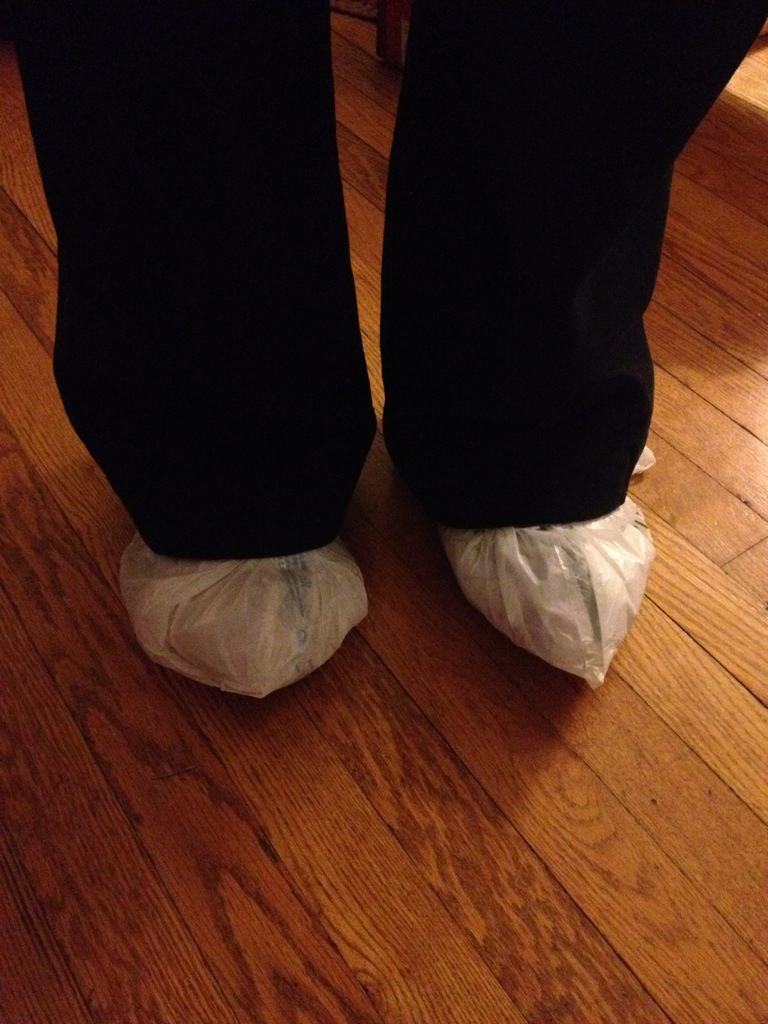 My dad drove the four of us back to Harlem. Kris and Amy took the train from there.