I'm so excited about the poster that came in the mail today. I immediately put it on the wall. It's one of my favorite pieces; "The Kiss" by Gustav Klimt.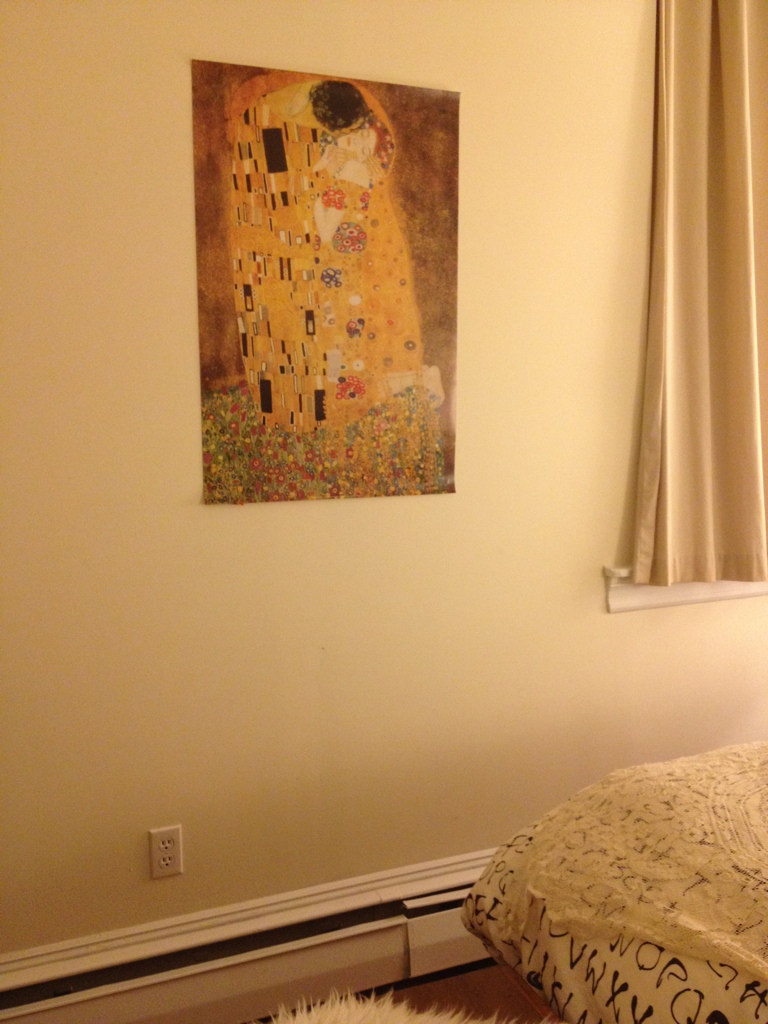 While it doesn't have the sparkle of the original (nor the price tag), I'm really happy with it and what it does for the room.
Next steps- getting a frame for it to live in. Maybe I can do that this weekend if I'm feeling better.