Sunday was Gavin's mom's last day in NYC (until next time) so we went to breakfast at Good Enough to Eat on the Upper West Side.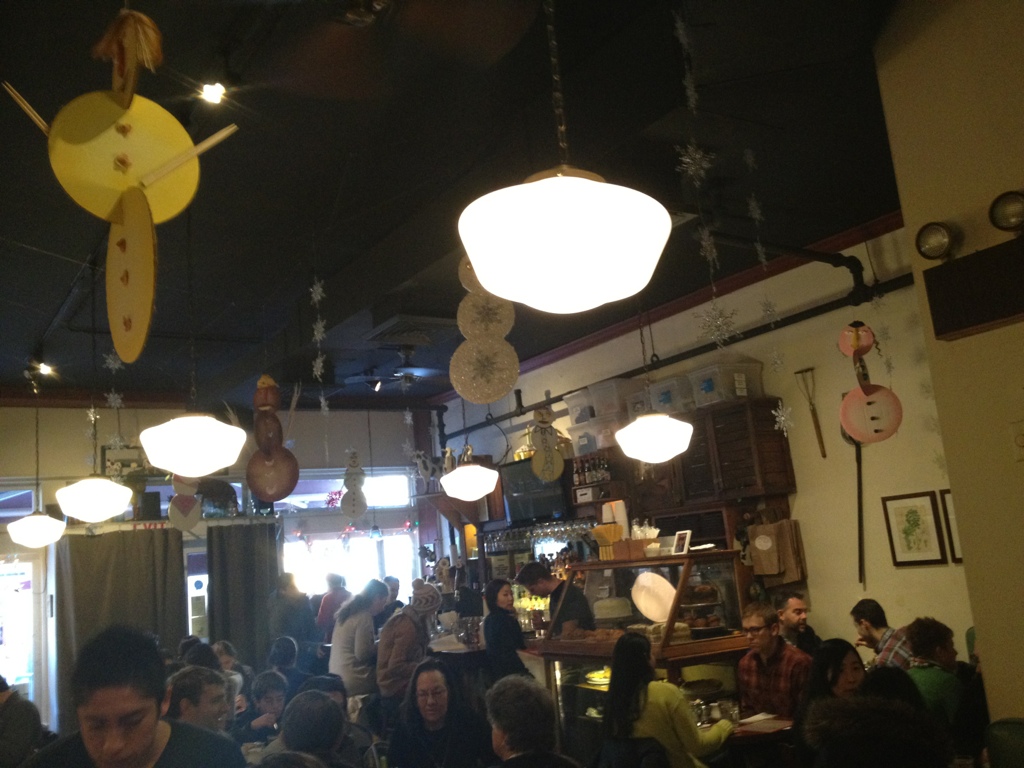 Super delish. The highlight of the meal was the orange slices on the waffles.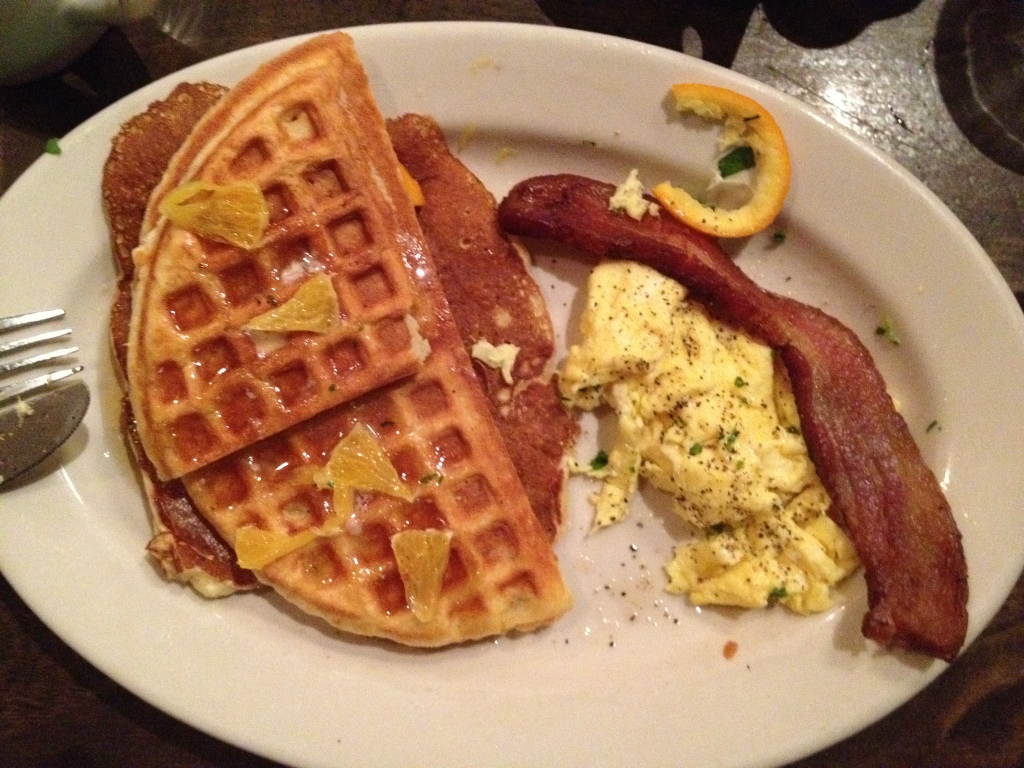 The bacon was super thick. Maybe there was cilantro on the eggs. TBD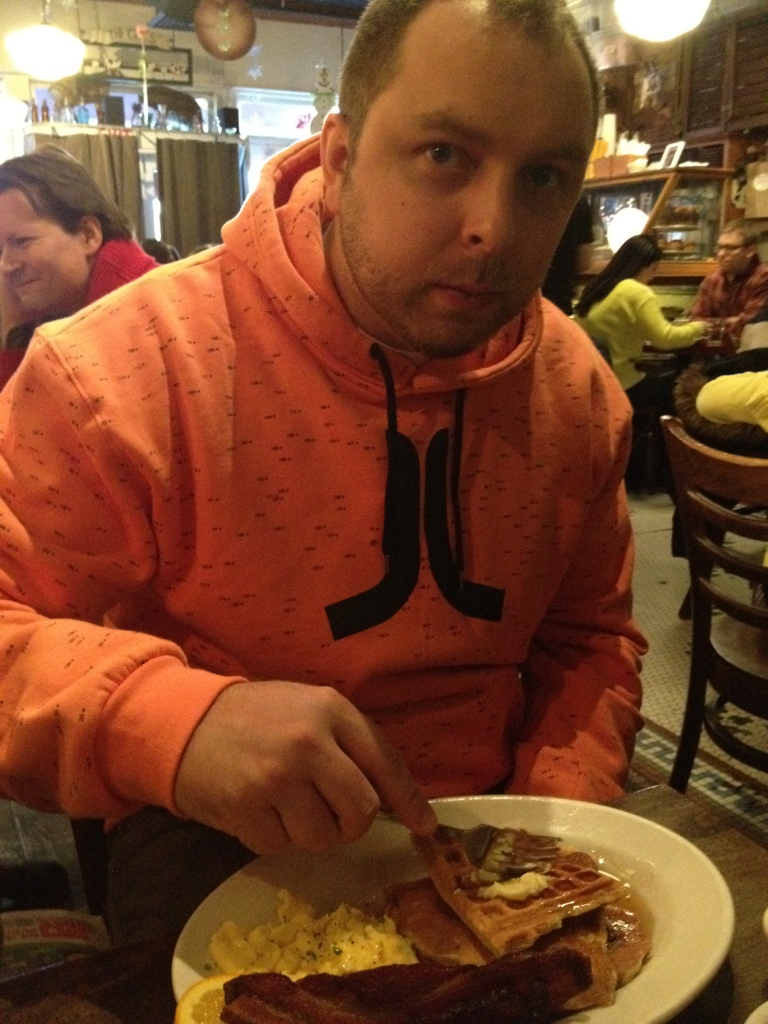 On the way to the subway, we stopped briefly in an antique store.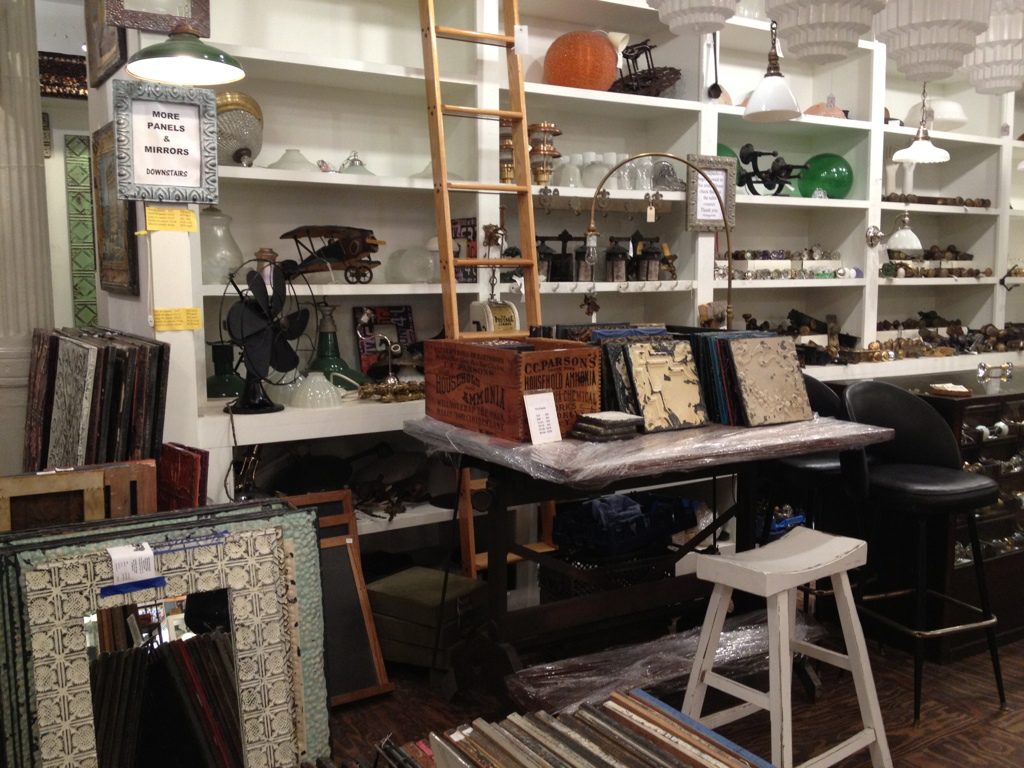 Next stop was Penn Station. Gavin and I waited with his mom for her train and we saw two people they know while we were there.
We made a note of some things to try next time Mrs. Thomas comes to visit:
– Peter Pan Donuts & Pastries
– Book of Mormon
– Circle Line
After we got back, Gavin and I relaxed for a little bit. Then his VNDL co-founder came over and they worked for awhile. I passed out and ended up sleeping until it was time for dinner.
When his friend left, we watched the X Games on ESPN. Not super excited about Shaun White's haircut. Definitely looking forward to the next snowboarding trip.