On New Year's Eve, we went to Killington. It was a little trickier to navigate, particularly because the trails all intersect one another but also because the conditions weren't that good- it was really windy and snowing. You couldn't see more than thirty feet in front of you.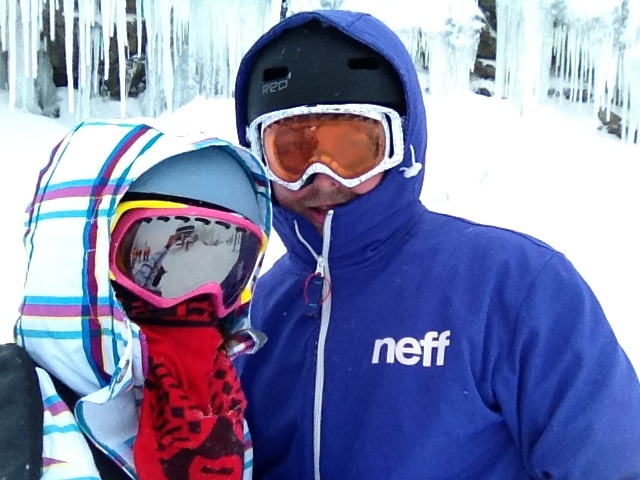 This time, I tried the GNU Pickle snowboard (48, which was kind of long for me). Gavin had a LibTech (59, kind of short for him). I also had my camera strapped to my chest the whole day to get some action shots.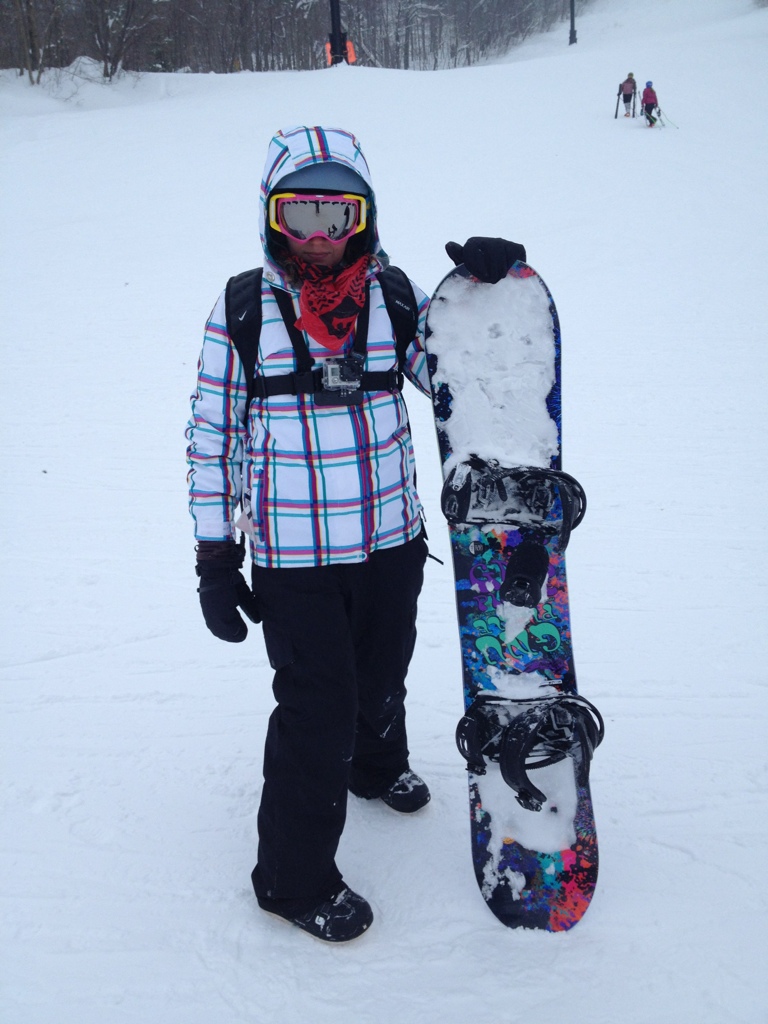 There was a mad dash to the showers that night. Everyone was getting fancied up for New Year's Eve. At the barn, the party was already beginning around 7pm with appetizers on the pool table. Gavin got into the festive spirit.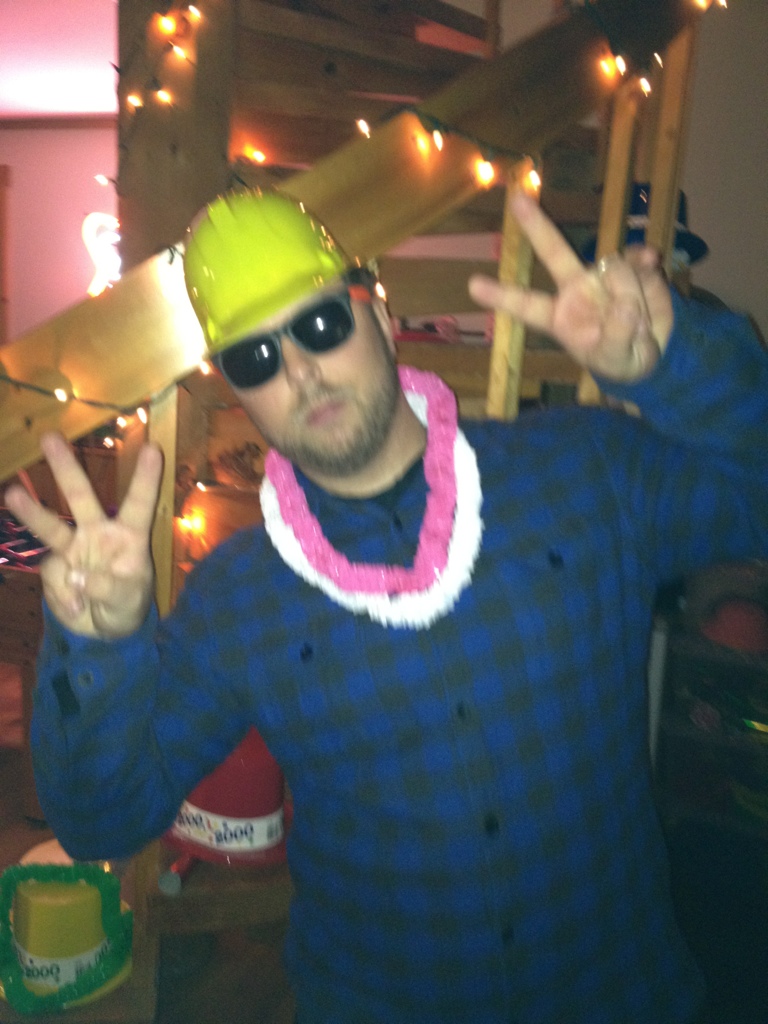 We all gathered back in the house around four large tables. As anticipated, the dinner was amazing. Gavin's plate was much more interesting than mine, as he also had chicken and fillet mignon – not just salmon.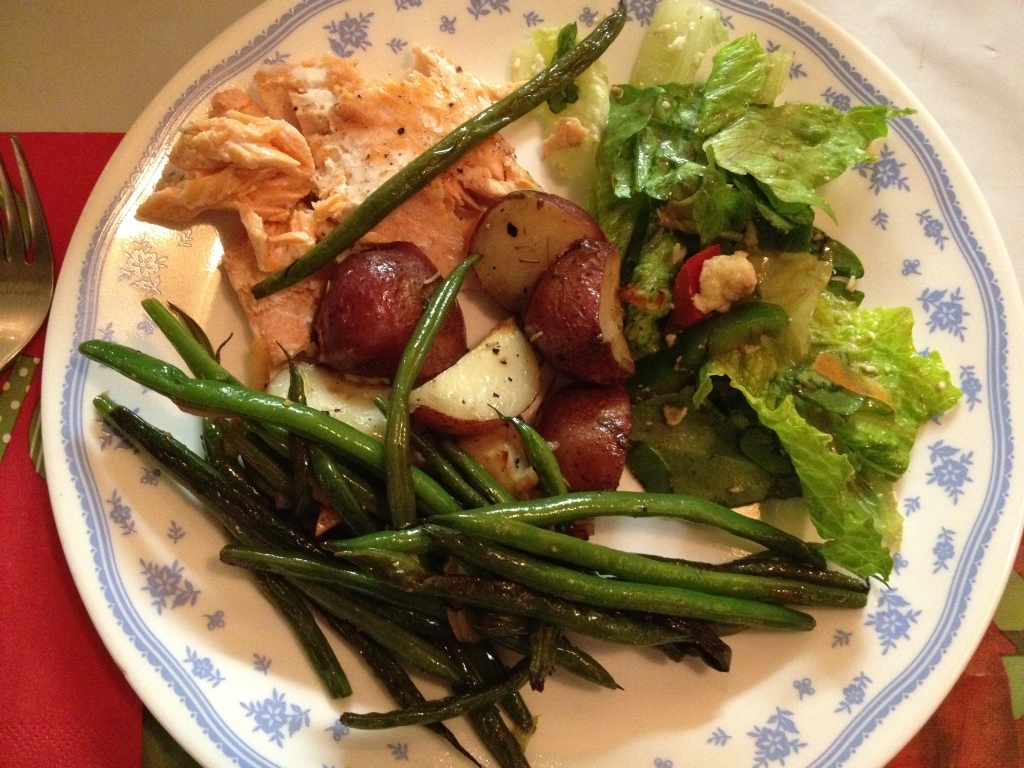 Afterward, Gavin and I were really tired and considered going to bed like the rest of our friends. Instead we rallied and made it well past midnight, partying it up with some brand new friends from the house.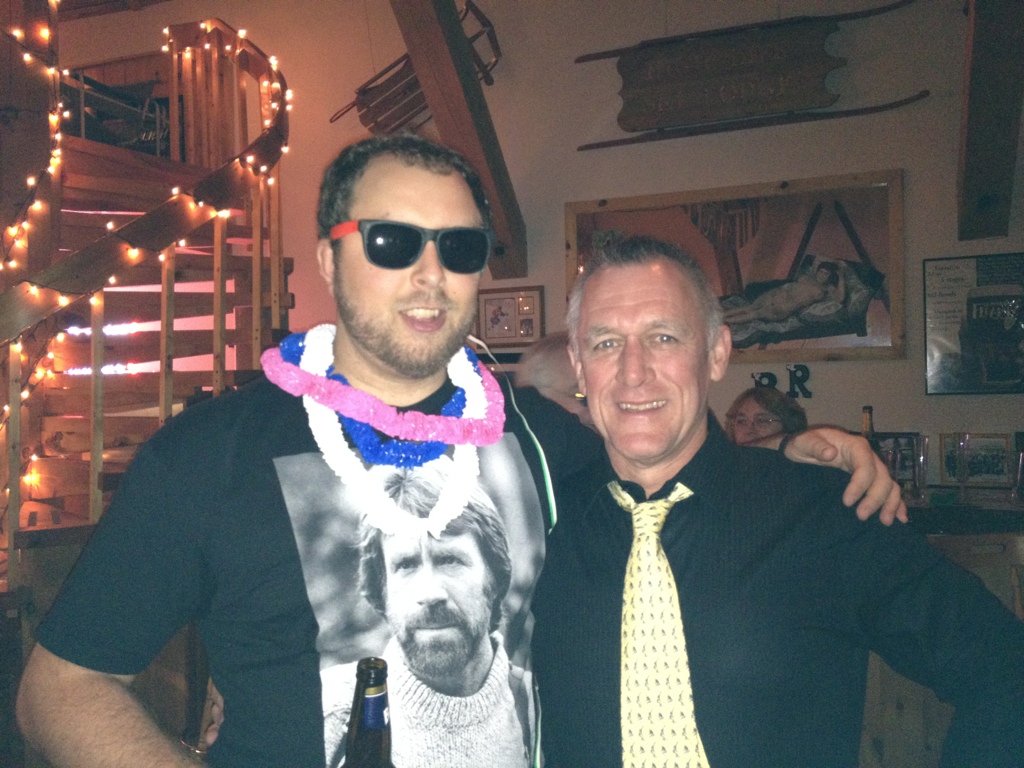 It was our loose interpretation of auld lang syne. Happy New Year.
Related posts: