On Sunday, December 2, we landed in Costa Rica, at San Jose International Airport (SJO.)
Our first stop was the rental car place, called Thrifty. Once we had our car, and a very helpful GPS (Gavin's idea), we were on our way for the long drive to our first accommodations in La Fortuna, a hotel – or village made up of separate rooms- called Montaña de Fuego (Fire Mountain.)
There were also lots of hitchhikers along the side of the roads. We saw a sloth and two goats. That was the fun part.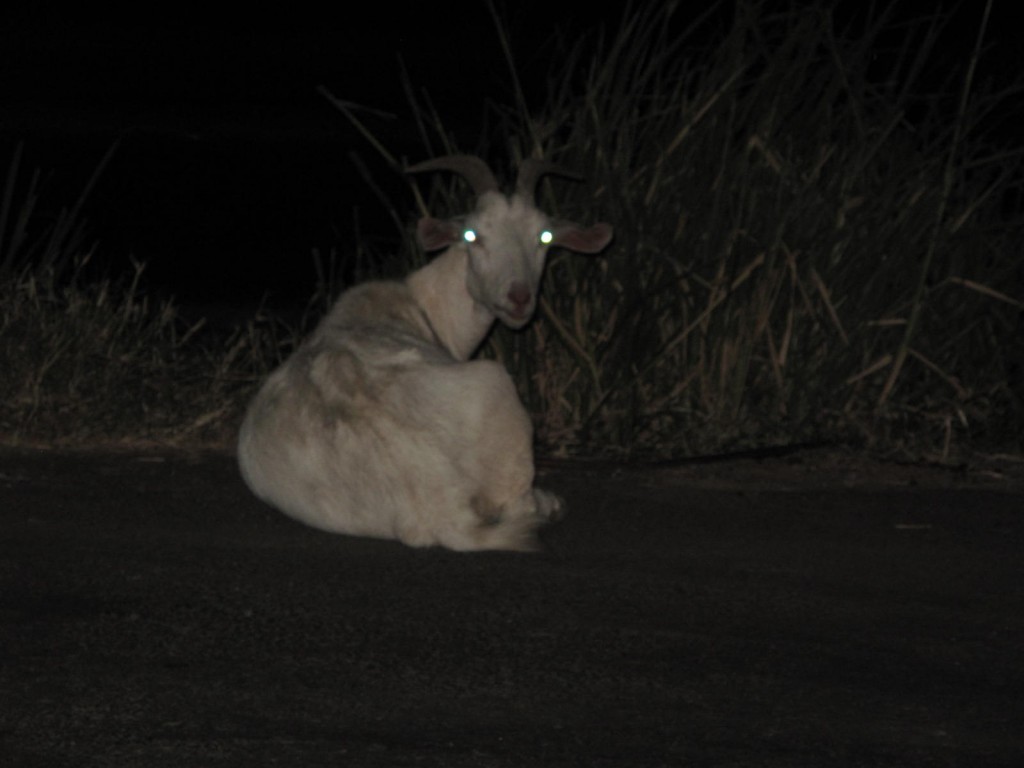 Since it took nearly three hours to get our car, it was getting dark by the time we left. (We were on Costa Rica time now. It is not nearly as fast-paced as NYC.)
The road we had to take right before getting into La Fortuna – the twisty, winding road that snaked around the mountains – was unreal. The fog was so low that we could only see about a foot in front of the car (four wheel drive- THANK JESUS.) There were nearly twenty different bridges to cross and speed-racer natives zipping at us occasionally on this very, very narrow road with steep ditches and cliffs on the side. We were definitely scared, to say the least.
Finally we arrived at the hotel and checked in. The room we were in had a direct view of Volcán Arenal. It was dark and covered in clouds but, honestly, we were just happy to be alive at that point.
Related posts: