Gavin and I went to Ikea after work on Friday. (Gavin actually met me at work which was really nice, particularly because I have a tendency to get lost in certain parts of Brooklyn.)
We had in mind what we wanted to get which made shipping really easy. We found a really awesome layout for the shelves.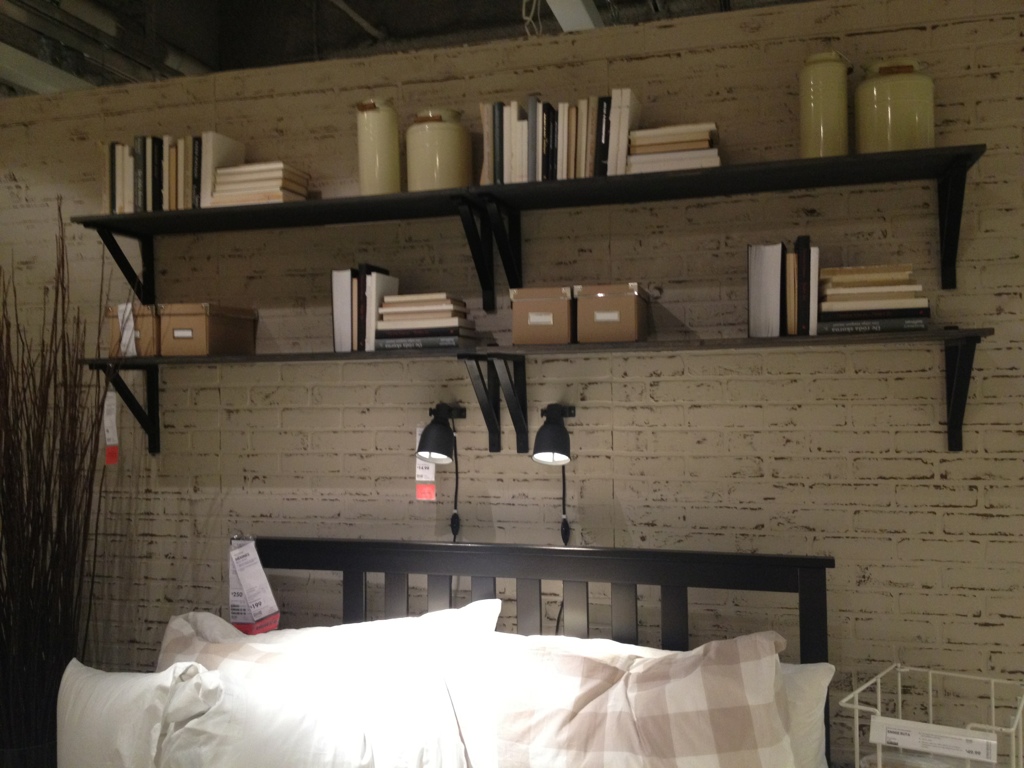 And we looked at desks for the office. Gavin and I decided to leave the desks for a second trip so that we can measure and think about color combinations.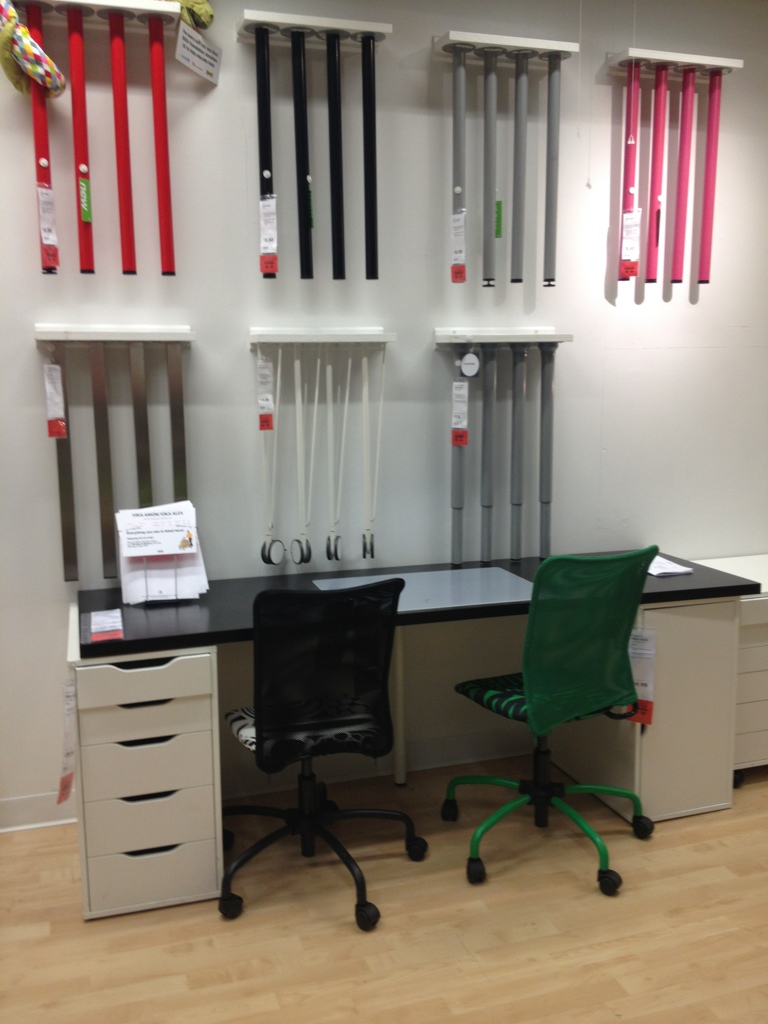 But we did arrive home with some cool stuff: wall shelves, boxes (for organizing all Gavin's photographs) and wall hooks for the office, a dark blue runner rug for the entry, two matching table lamps for the bedroom and a candle for the bathroom.
Related posts: