Gavin and I still have power (and enough food and water to last atleast 2 weeks.) Mom and Dad lost power. We think Momma did, too. Jim and Katie lost power and went to Katie's parents' house with the pets. Kris and Amy weren't affected. My cousin, Janice (our family's most recent transplant to NYC) is okay and she said that her parents are too.
The subways are not running. The stock exchange is closed again. The Battery tunnel is flooded. Most of Lower Manhattan is flooded and a ton of people are without power. As far is work is concerned, the building I work in is closed. The servers are down. And Gavin did not schedule any shoots this week.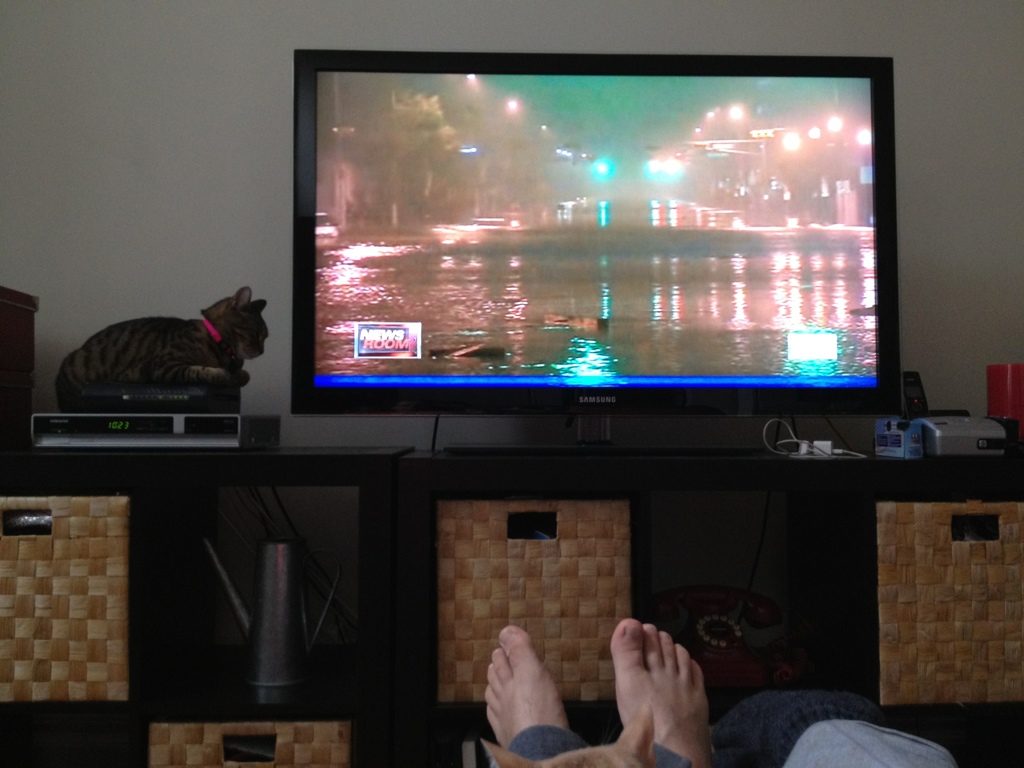 So we're both just catching up on the news right now. I'll probably do some work in a bit. Not sure what the plan is for Wednesday but I am getting emergency alerts via SMS with updates.
Related posts: